1970 Pontiac GTO

In July of 1979, I traded my Roadrunner for this '70 GTO. It had a 400 with a 4 bbl and an automatic trans. There were Crager SS wheels on the car when I bought it.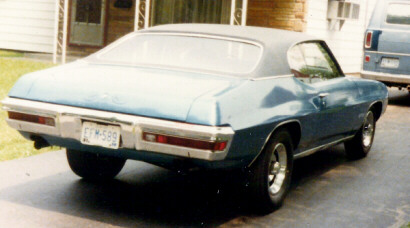 I replaced the Cragers with Chevy Rally wheels. It had perfect black interior with a his & hers floor shifter.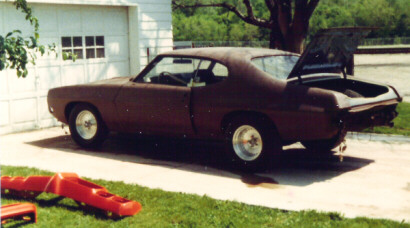 I decided to turn the car into a Judge. At that time my brother-in-law, John Tudor, did paint and body work so I took it to him for the transformation. We started by removing the vinyl top. Then we changed the color to "Judge" orange and I added a repro stripe kit, emblems, hood tach and rear spoiler.

The last thing I did was add a set of Centerline wheels.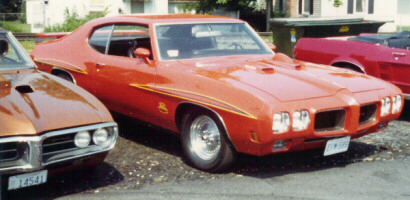 Here it is at a car show at the old Ice House in Germantown. That's my Firebird sitting to the left of the GTO

In this picture I had traded wheels with Elaine. These are the factory SS wheels from her '67 Chevelle...she wanted my Centerlines.