Where's the Mach 5 ?
Turn up your speaker volume and follow the adventures of the Mach 5 Speed Racer.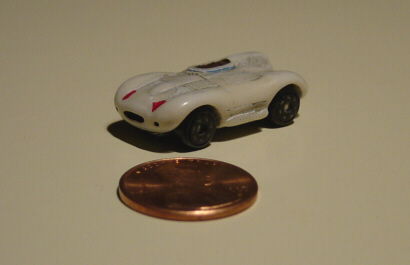 In 1985 as Elaine and I were moving into our current home I found this little Speed Racer Mach 5 at the end of our driveway. At that time it was fully intact including a windshield, silver wheels and racing stripes. Since we had just purchased our "dream home" I thought it must be a good luck charm, so I stuck it in my pocket where it has remained for the last 23 years. It has traveled with me on every vacation, business trips from coast to coast and to several foreign countries, into rendering plants, paper mills and steel mills. It has been to Sturgis Bike Week twice and many trips to Daytona Bike Week. It has been down the 1/4 mile drag strip and to countless car shows across the country.
Only once in 22 years did I not have it with me. In 2006 I went to the Hot Rod Reunion in Bowling Green, Kentucky and I realized it wasn't in my pocket. In a panic I called Elaine and told her I thought the Mach 5 was lost forever. She informed me that she had found it in the washing machine. Woohoo!!!
I am documenting here the travels of the Mach 5.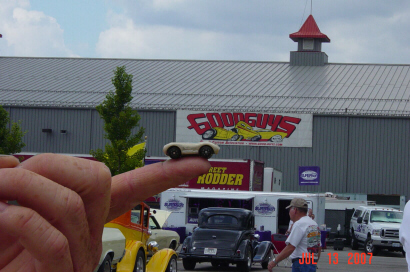 July 13th 2007, Goodguys Nationals in Columbus, Ohio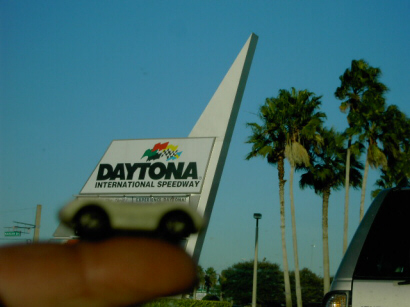 November 2006, Turkey Run Car Show in Daytona Beach, Florida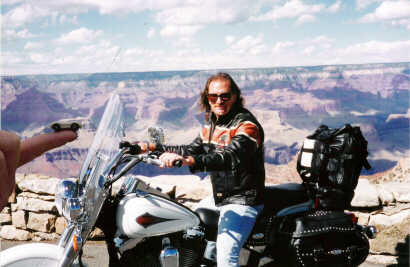 September 2000, The Grand Canyon, Arizona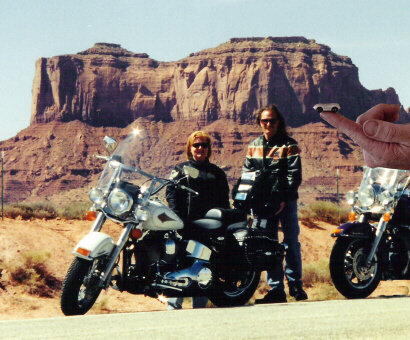 September 2000, lost somewhere in Utah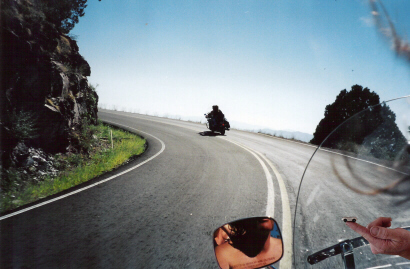 September 2000, San Juan Mountains, Colorado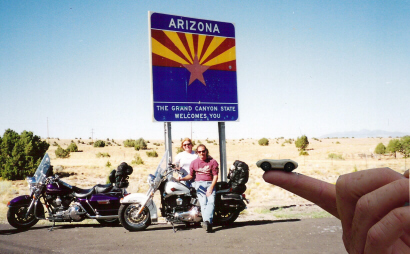 September 2000, Arizona/New Mexico state line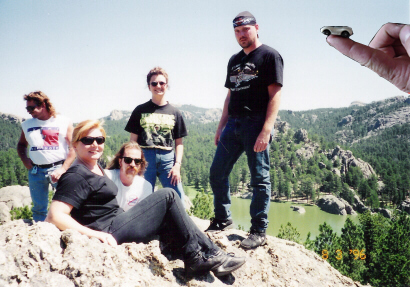 Scott Naylor, Elaine, Me, Muriel Cooper, Mark Ball & the Mach 5
August 1996, Sturgis Bike Week in the Black Hills, South Dakota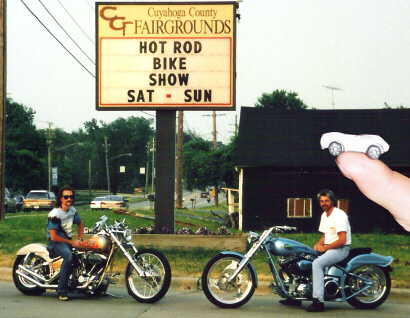 Me, Allen Glaug & the Mach 5
June 1995, Hot Rod Bike Show in Cleveland, Ohio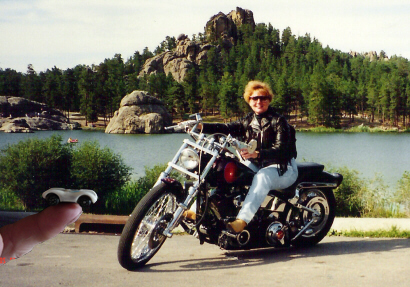 Elaine & the Mach 5
August 1994, Sturgis Bike Week at Silvan Lake, South Dakota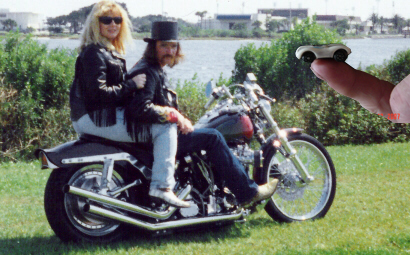 Elaine, Me & the Mach 5
March 1993, Bike Week in Daytona Beach, Florida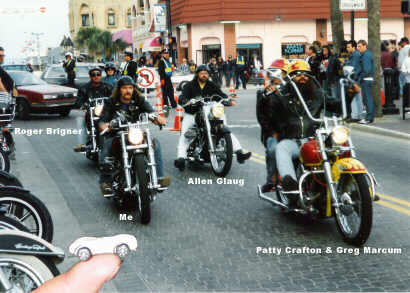 March 1993, on Main Street at Bike Week in Daytona Beach, Florida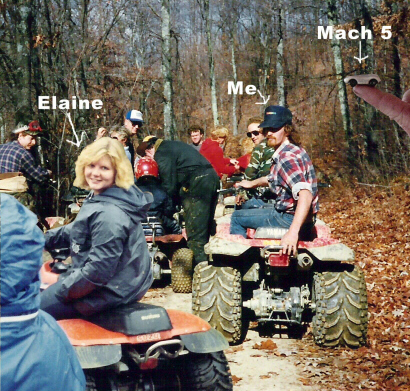 ATV riding during one of our weekend camping trips
November 1987, Clay County, Kentucky