Girlie Huffy 3-Speed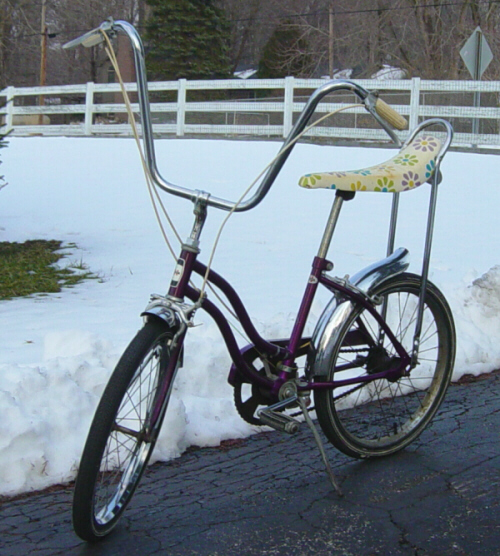 Doug and Debbie Jarnigan bought this little Huffy at an auction and gave it to Elaine. One of these days we'll figure out what year it is...somewhere in the late 60's early 70's era.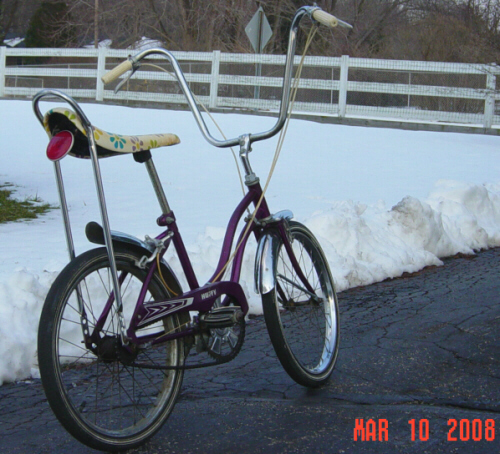 This bike came complete and totally original including the flowered seat. The 3-speed still shifts out perfectly. As you can see, the front wheel is polished out nicely already. Once Elaine gets around to detailing the rest of the bike and airing up the tires, it will be ready to cruise. Check back for updates coming soon.