1964 Sears Spaceliner Deluxe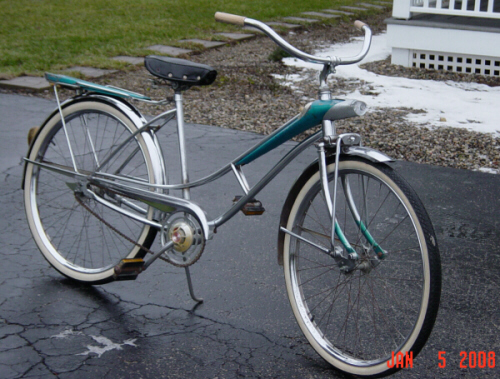 Here is another one of Elaine's bicycle projects. The Spaceliner was made by Murray and sold by Sears Robuck. The "deluxe" model featured an all chrome frame with painted tank and rear rack, springer front end, a dash panel on the tank with controls for the lights and horn, and a 2-speed kick back rear hub.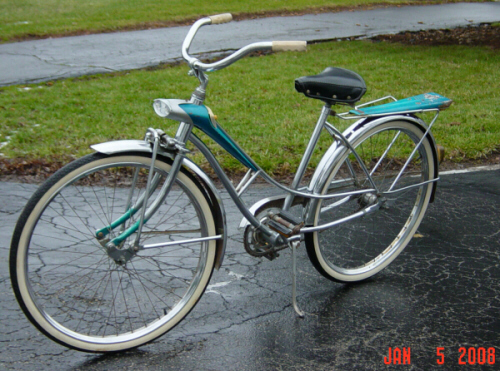 Elaine just has to do some polishing on the frame, replace the seat with the correct white seat, add new whitewalls and this bike will be ready to ride.