1950's Schwinn Jaguar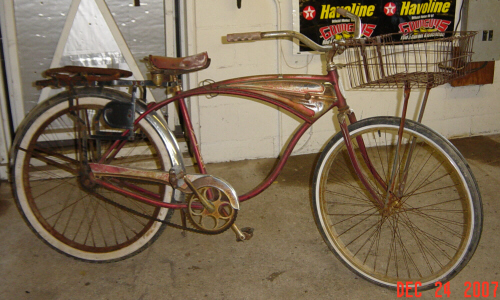 This is my latest bike project. This barn find will make a perfect ratrod/hotrod bike. This is how it looked when I brought it home. That pile of metal on the back is a child seat.
This picture shows the original seat and another view of that dangerous child seat. The tires were dry rotting off the rims and the chain was almost rusted into one piece.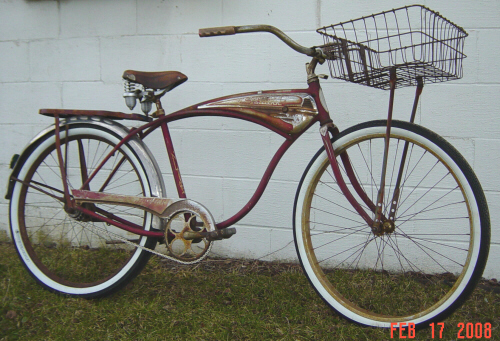 Here is the completed project. I replaced the tires, chain, seat and added the rear rack.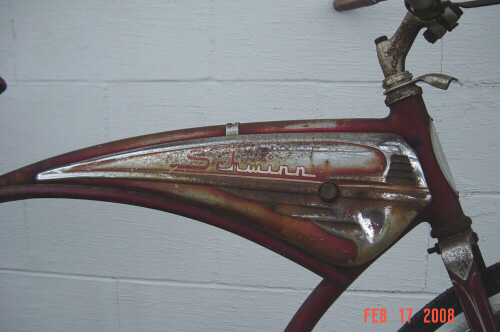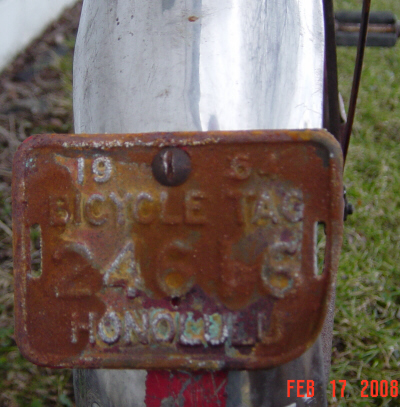 I also added this patinaed 1964 Honolulu license plate.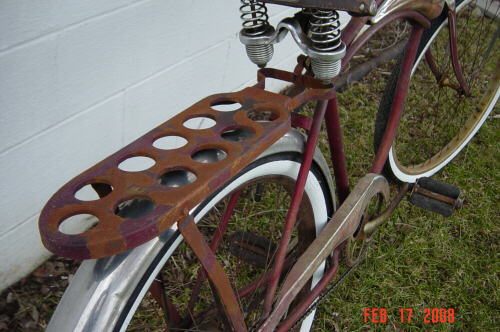 You wouldn't know this egg crate rack was blue when I got it. I painted it maroon and did one of my trade secret rust jobs so it matches the rest of the bike perfectly.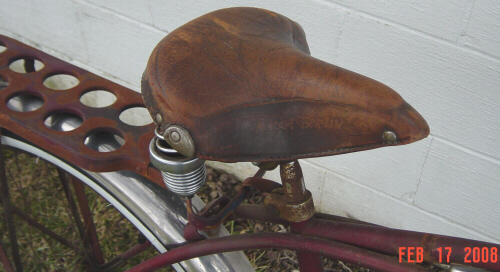 I found this old leather seat on Ebay. Obviously it isn't an original Schwinn seat, but I'm not going for a restoration. It fit the ratrod bike perfectly.
I don't know what year this bike is because I haven't taken the time to find the serial number on it. Schwinn produced the Jaguars from the early 50's through the early 60's. From the shape of the chain guard, I think this one falls in the mid-1950's era. It has the yellow stripe "kick back" 2-speed hub that I now have in good working order. This bike will be a blast to ride.