2006 Electra Daisy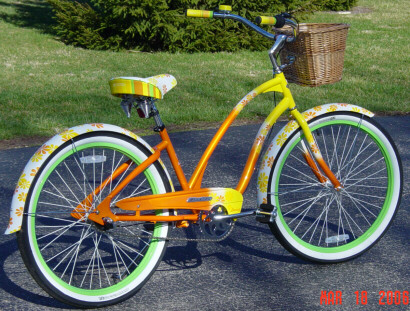 This is Elaine's all-time favorite bicycle. It's a beach cruiser bike call the Daisy by Electra. Now this is what I call a sissy bike.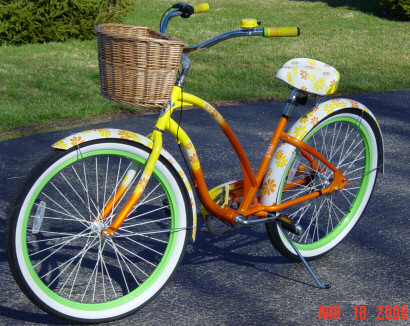 The style is based on the balloon tire bikes of the 40's and 50's, but it's no clunker. This is the smoothest, most comfortable bike I have ever ridden. OK Boys, don't expect me to ride it in public. I just took a spin on the driveway and Elaine fell over laughing.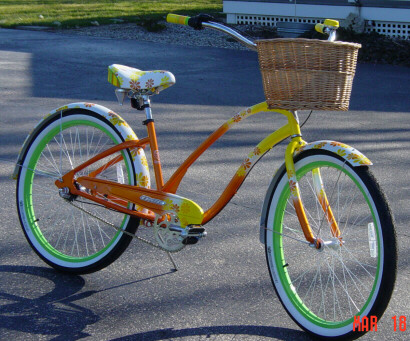 Elaine added the wicker basket to carry girl stuff in. Mike and Jennifer Bloomer gave her the matching bicycle bell that's almost as loud as the air horns on my dually.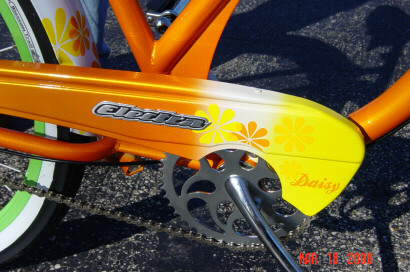 The paint is gorgeous pearl yellow, white and orange and it's set off by white walls mounted on lime green wheels because, "lime green goes with everything!"