1971 Murray Eliminator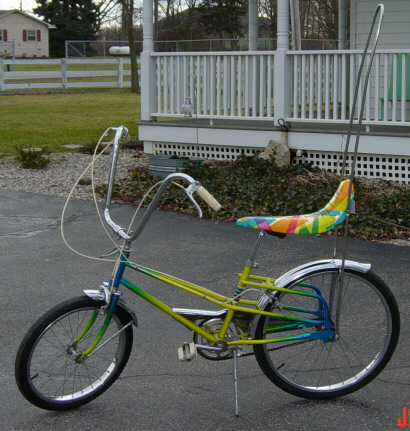 The late 60's and early 70's was the era for muscle cars and muscle bikes. Elaine's 71 Murray Eliminator 3-speed is a great example of a girly muscle bike. Other than the tall sissy bar, there's nothing sissy about this bike.
Note the factory fade paint job, the deep Troxel seat with the psychodelic print vinyl...groovy!
The bike is bone stock and straight out of another era. Remember when we rode our bikes without helmets and our folks didn't start to worry until the street lights came on?