1990 Harley-Davidson FXSTC Softail Custom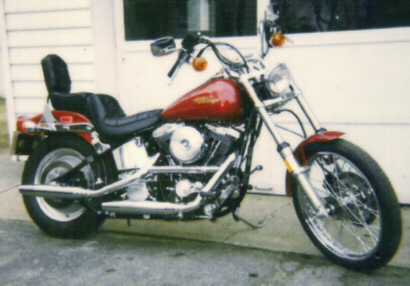 This photo was taken on a cold but happy day in February of 1991. I had just taken delivery of my 1990 dealership leftover Harley FXSTC Softail Custom. It had candy tangerine factory custom paint.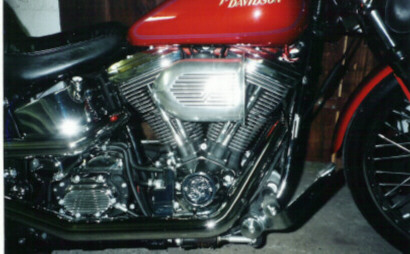 It wasn't long before I began changing out parts. The first thing I custom built was this air cleaner. It started life as a Mr Roadster 4-bbl scoop, but it was way too big for a motorcycle, so I starting hacking. I shortened it in length, width and height and welded the pieces back together. I ball milled the design, had it polished and stuck it on the bike.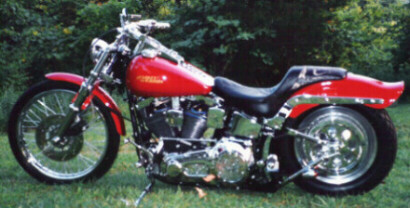 This picture was taken in 1992. Here you can see how far I lowered the bike, 3" in the back and 5" under in front. It made the bike a little stubby in front, but I took care of that in a later transformation. I had also replaced the seat and handlebars.
| | |
| --- | --- |
| | Another photo from 1992. Here you can see the DelOrto dual throat carburetor, the chrome rear swing arm, and if you look close you will see that the tail light is from a '57 Chevy. I still have the tail light unit...you never know when it might come in handy. |