The Finale'
Chapter 6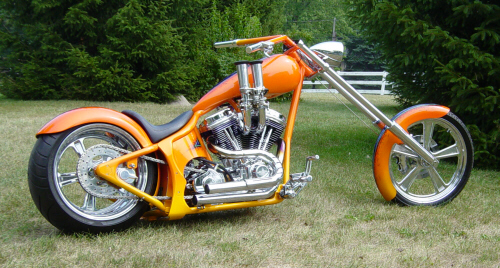 After four long years from the time I originally had the idea for this project and after lots of changes along the way, the 2007 Custom Chopper motorcycle is finally completed.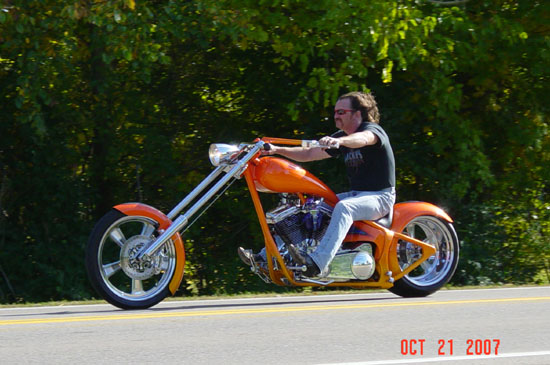 It is quite a rush to ride this thing after seeing it sit in the shop for so long.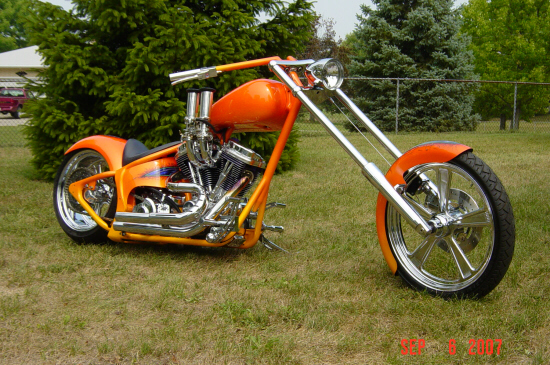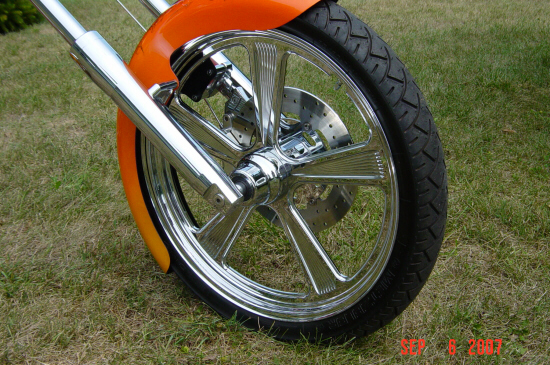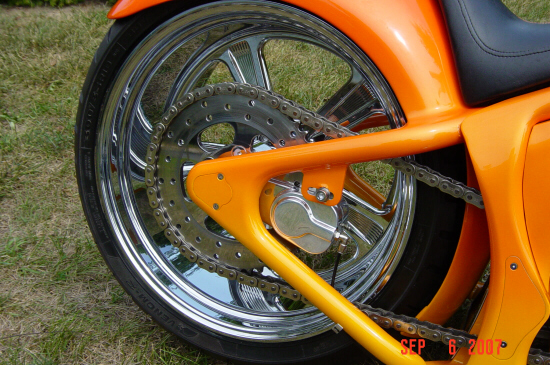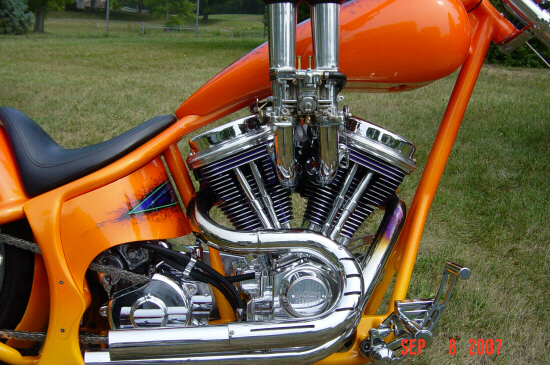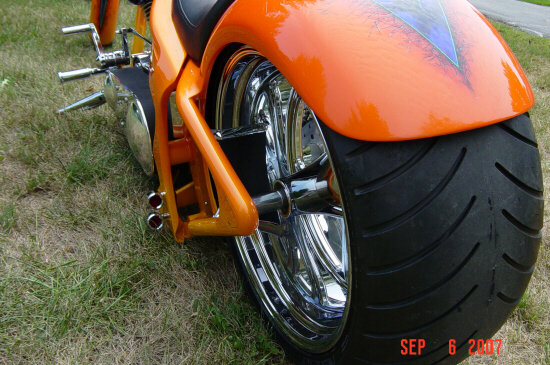 It's tough to see, but I made the license plate bracket to sit inside the wheel radius.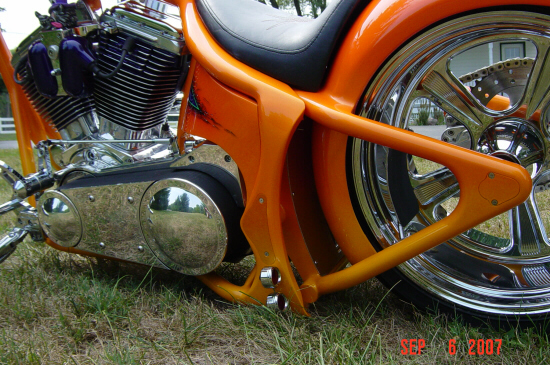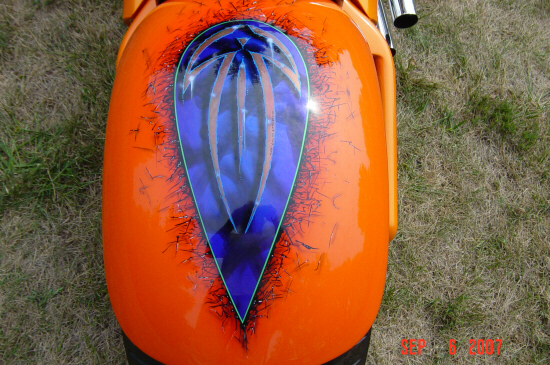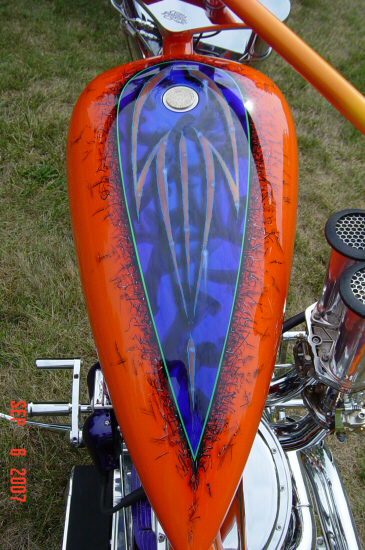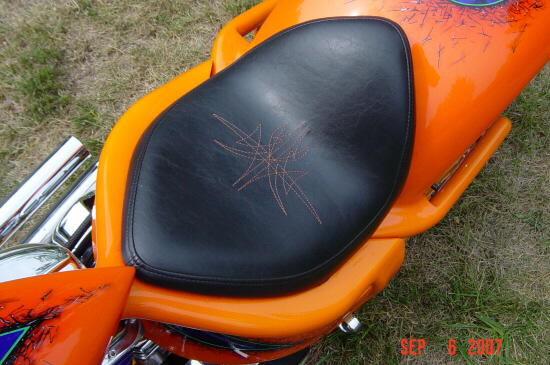 This cool seat is another fantastic job done by Rick Futrell of RUF Custom Interiors in Dayton.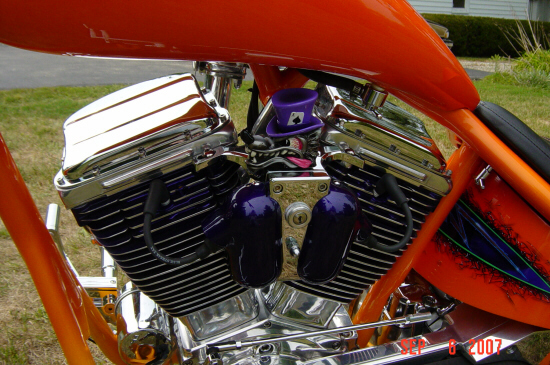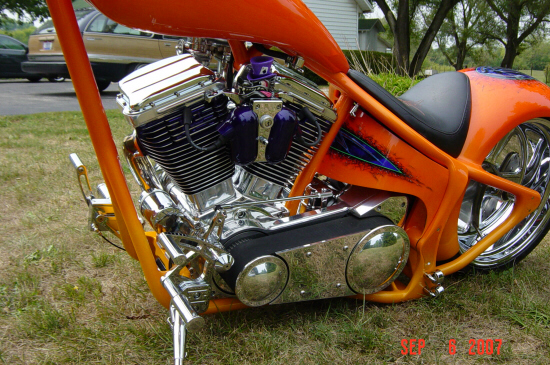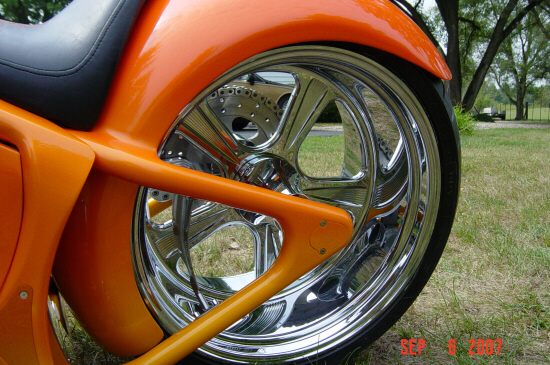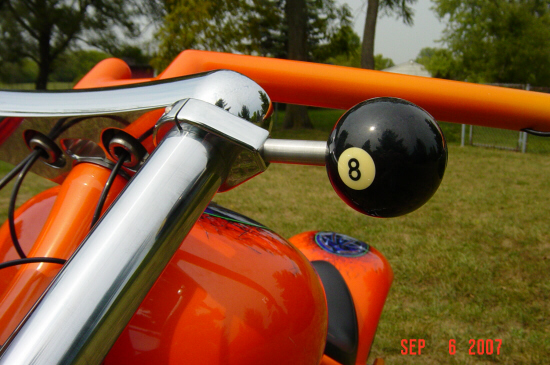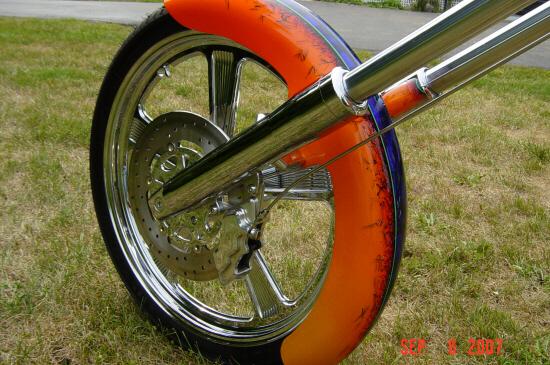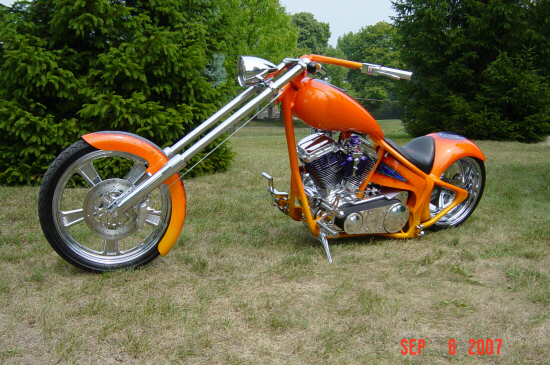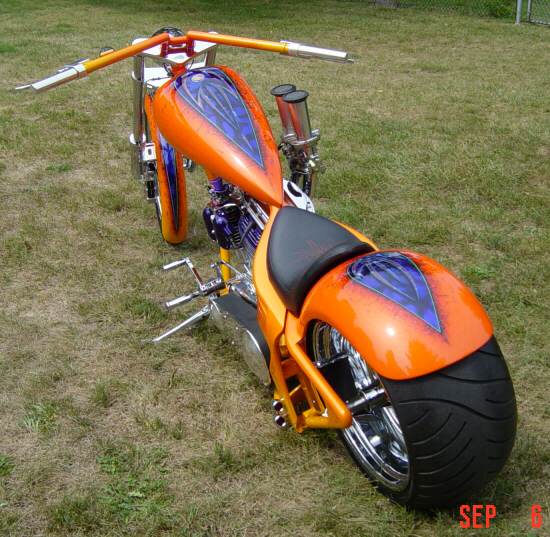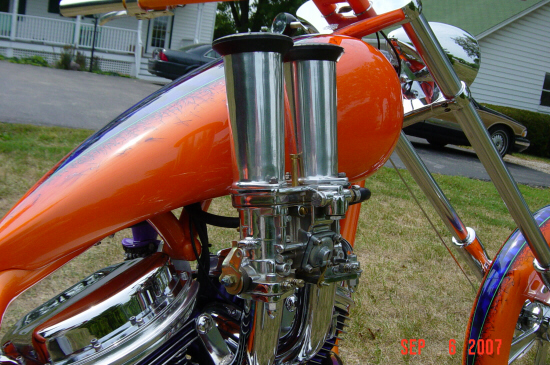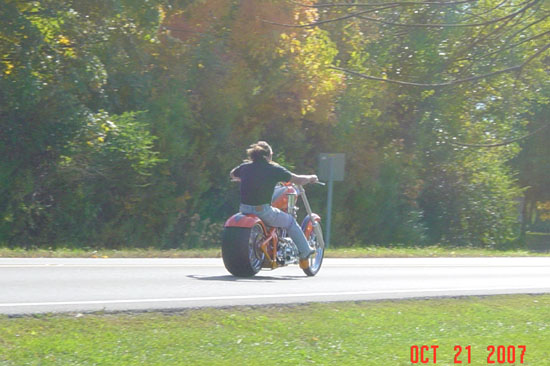 I found that my focus has changed over the last few years. I'm more into the car scene than the whole bike thing at this point in my life. In October I rode to my friend Donny Phelps' house. He had some friends visiting from Kentucky and one of them made me an offer on this bike that I couldn't refuse. The bike is now in northern Kentucky.