Chapter 5, Part 1
OK Boys! We're back once again for chapter 4. I've been working the boys pretty hard so I decided, since it's the July 4th holiday that we would take some time off. Why not enjoy a day out with me and the boys!
Also, I would like to give a special welcome to my new friends from down under. Goodday Mates!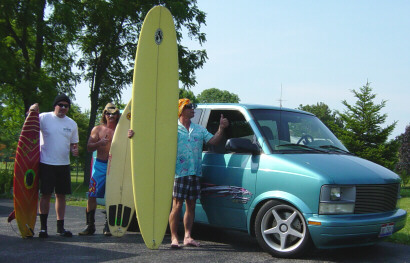 One thing that me and the boys really enjoy, besides cars and motorcycles, is surfing. Just because we live in land locked Ohio doesn't mean we can't pursue this awesome sport. Scott showed up in the "Surfin' Safari" van with his long board. We all donned our surfin' attire and we were ready to hit the grass...did I mention this is field surfin'??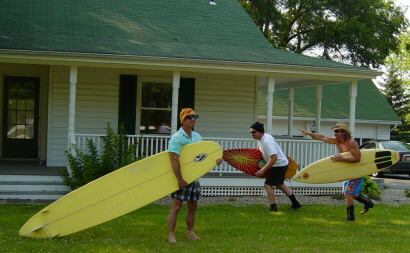 Surf's Up!! (this way, Scott!)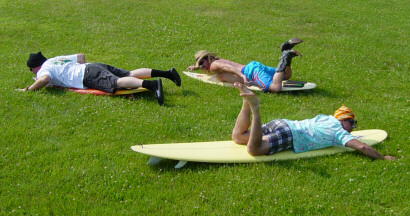 We've hit the grass and we're paddling out looking for the perfect grassy knoll. This way, Scott!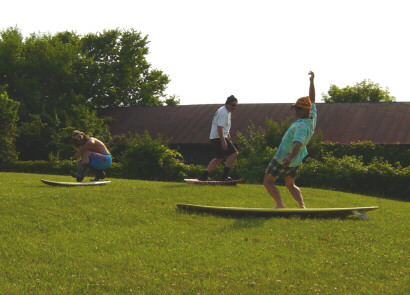 Man, there is nothin' better than catching that perfect grassy knoll, surrounded by your buddies on a nice sunny day.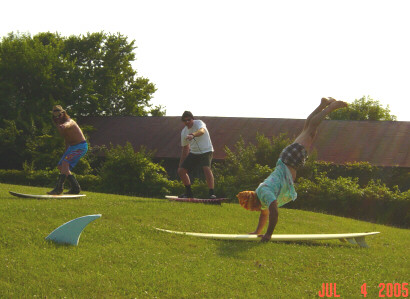 Scott is quite the showman once he gets headed in the right direction. What very few people know about field surfing is the constant danger of the Kentucky Bluegrass shark...SCOTT'S HEADED RIGHT FOR ONE!!!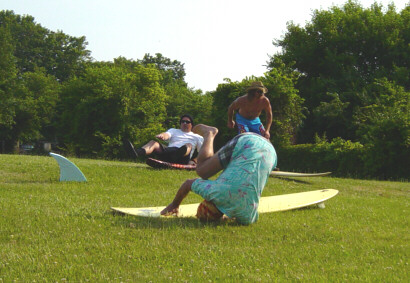 Oh man, that'll leave some killer grass stains.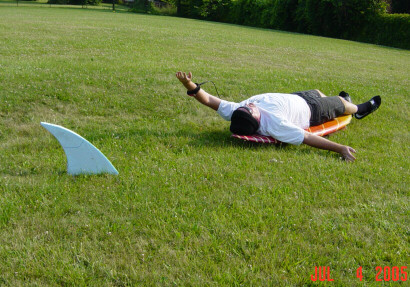 Mark must think he's alone in this field, but those of us who live here know this is shark infested grass even though we have it treated once a month with shark repellant.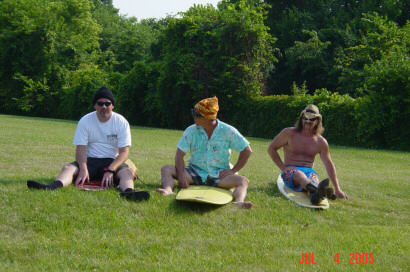 Here we are relaxing while we wait for the next perfect grassy knoll.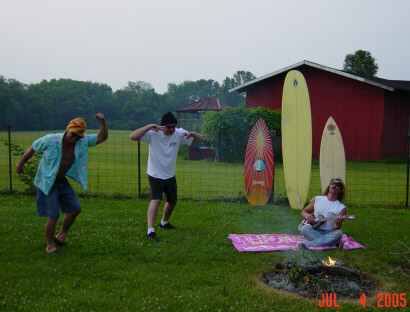 After a morning of surfing, there's nothing that me and boys like better than a little singing and dancing around a camp fire. Makes me feel just like Frankie Avalon.
Click here for Chapter 5, part 2