1955 Chevrolet Station Wagon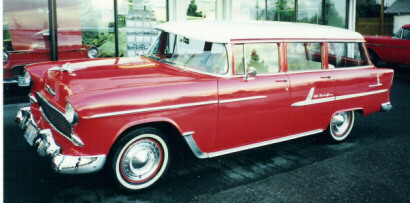 I found this car in Seattle, Washington in early 1996. It had a 265 with a power glide transmission, new paint and new interior. Elaine and I flew to Seattle one weekend to check it out and had it shipped back to Ohio.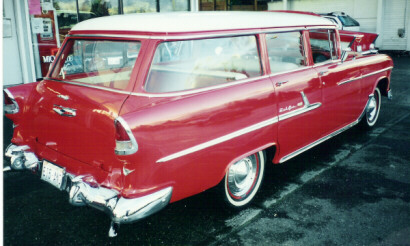 Although I don't have any finished pictures of the car (we're still looking), I lowered it, put disc brakes on the front, and Coker wide whites and steel wheels all the way around. We had a blast in this car. I sold it in September of 1996.