1958 Pontiac Chieftan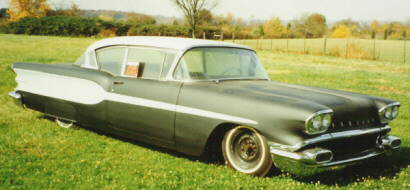 This car has an interesting history. It had been a race car in the early 1960's. The person I bought it from had it in storage for years, but he intended to restore it for a driver. He was in the process of moving so he reluctantly sold it to me. My intension was to do some updates on the car and turn it for a small profit. It had a 370 with a tri-power set up, and a 4-speed transmission.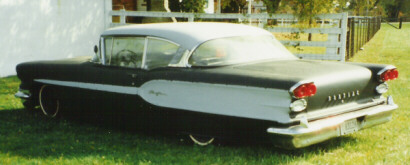 At the time I was busy with other projects, so I didn't have time to do anything to the car. I listed it for sale in a local trade paper and had one call from an interested buyer. When he came to look at the car he said he was specifically looking for a '58 Chieftan because he had raced one in the 1960's and had lost track of it. It turned out it was the same car he had owned and raced, so of course he bought it. Sometimes they do come back.