1991 Chevrolet Dually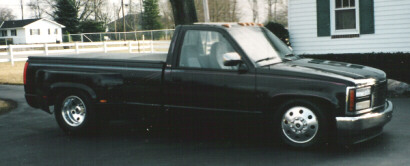 In early 1994, when I decided to get back into drag racing, I needed another tow truck. I found this loaded 1991 Chevy 1-ton dually at a dealership. It had a fuel injected 454 and an automatic trans with 410 rear gears...it would fly. It was totally stock when I bought it, but I changed that.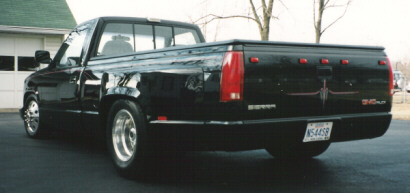 I did a 6" drop in the front and an 8" drop in the rear with a C-notch in the frame. I then added air bags to the rear so I could tow the Belvedere on my brand new 20' open trailer. I added a smooth front bumper and billet grill, and a rear roll pan with a hidden hitch behind the license plate. I'm still kickin' myself for selling this truck, but I had an opportunity to buy my old '81 dually and enclosed trailer.