1963 Plymouth Belvedere

After selling the '55 Buick in the fall of 1993, I got the racing bug again. I purchased this 1963 Plymouth Belvedere complete. It had a 30 over 440 with a roller cam and Dominator carburator. It had a torque flight trans with an 8" converter, a narrowed Dana 60 with 513 gears and Strange spool and axles. The car had fiberglass front fenders and hood. I added the Hemi scoop you see in the picture.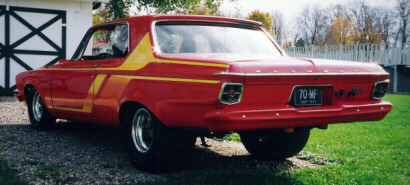 I added a complete set of Monocoque wheels and a new set of 14/32's...and I was ready to go racing.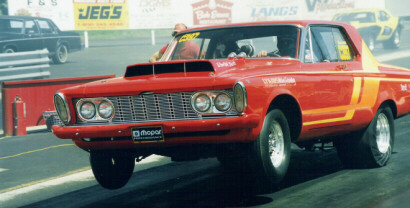 Elaine and I spent the summer of 1994 at the race tracks. The car ran 10:60's consistantly. I had a trans brake installed and the car left like this. However, in October the trans brake malfunctioned on the starting line at Edgewater Raceway Park causing the transmission to explode. Pieces came through the floor even though I had a trans blanket in place. My right foot was injured and I walked with a limp for the next 6 weeks. At that time I decided there was more to life than drag racing, so I sold the Belvedere and moved on.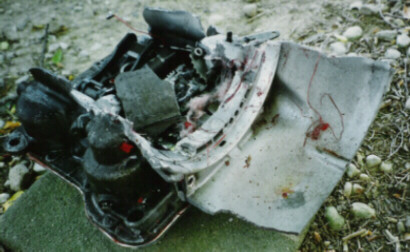 Trans brakes are cool, but they can be destructive.