1981 GMC Dually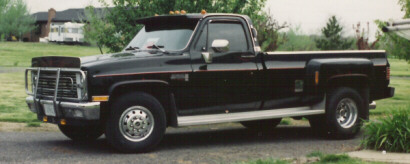 I bought this '81 GMC dually along with a new 28 foot gooseneck trailer to haul the Demon to the race tracks. At the time it had a 6.2 diesel engine with an automatic trans. I bought it from a horse farm, as you can tell from this first picture.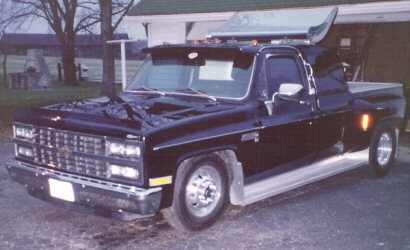 The first thing I did was lower the truck with spindles and springs up front and de-arched springs in the rear. I also added a sleeper and a turbo wing.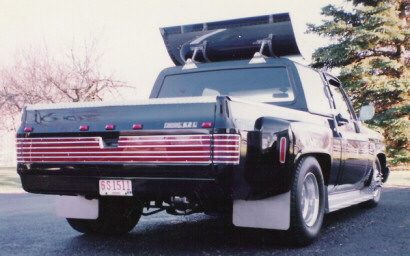 This photo shows the custom tail light panel that I built. I also removed the big honkin' rear bumper and replaced it with a roll pan.

I eventually replaced the diesel engine with a 454 and added the cowl induction hood and late model front end along with a new paint job. I sold the truck and trailer in 1992 to a local guy and ended up buying the whole rig back 3 years later when I got back into racing.