1981 Chevy El Camino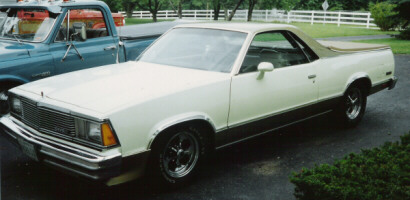 In 1984 we found this '81 El Camino at a Chevy dealer in Centerville. Elaine wouldn't drive it until I added the Keystone wheels. This is the very first car I lowered.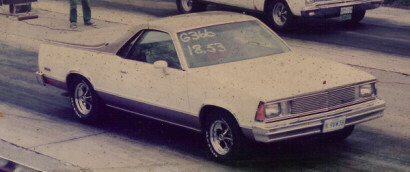 I actually raced this car in "street" class. It was the spring of 1986...the racing season had started and my race car wasn't ready. It was fun, but boy...was this thing ever a turd!