1937 Desoto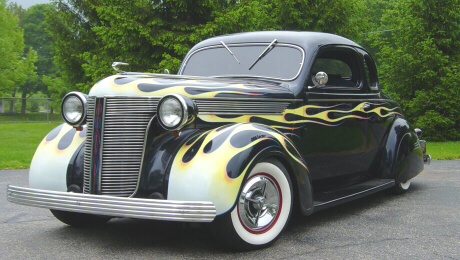 Now we're gettin' really rare! How about a 1937 Desoto owned by Ken Carpenter. The car had been lowered to the point that it didn't drive well, so Ken brought it to me for a full air ride system.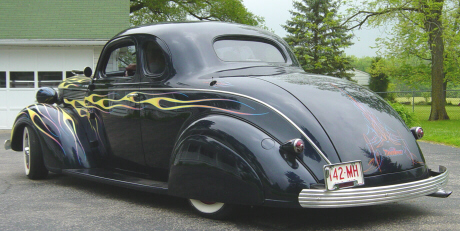 This is actually Ken's wife's car.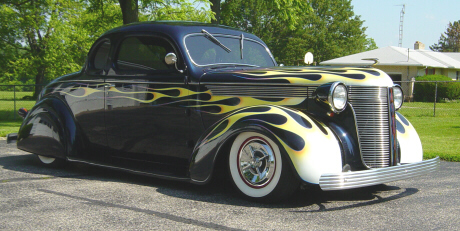 The car did finally settle down by about 2" all the way around from the original ride height, where it was bottomed out. Now it can be raised to the original ride height with full suspension.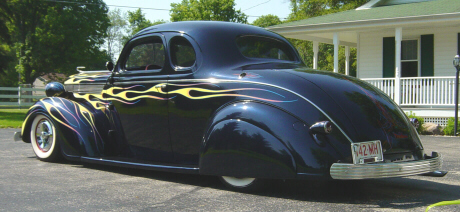 This is a very cool car with all the modern conveniences such as PS, PB, AC and a healthy V8.