1949 Chevy Panel Truck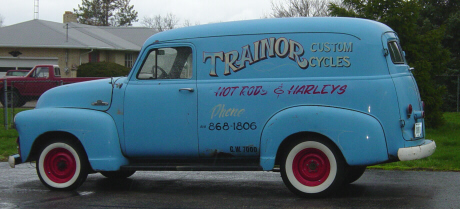 This rare panel truck belongs to a repeat customer, Tom Trainor of Hamilton, Ohio. When Tom bought the truck, it already had a small block Chevy, and an AMC Pacer front end installed. He put a 10 bolt Chevy rear end in it and brought it to me for air ride installation.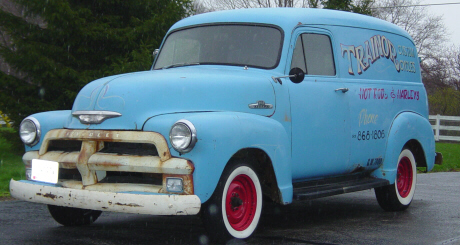 Tom put a '50 Chevy grill on the truck and the vintage style logo was done by Josh Shaw of Cincinnati.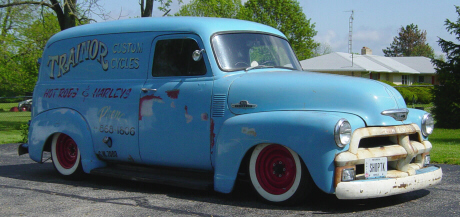 Wow! What a difference.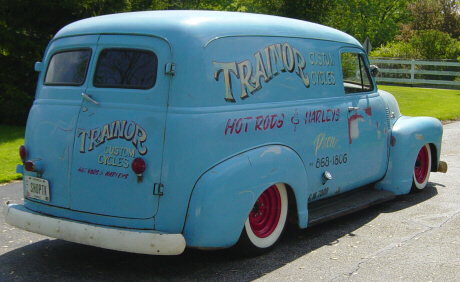 It was transformed from an old delivery truck to a very cool cruiser, just in time for spring.