1947 Ford Sedan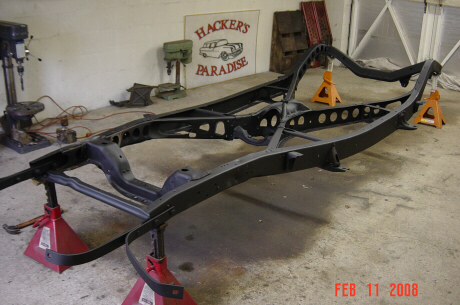 I know what you're thinking...where is the '47 Ford Sedan? Initially, this is what I received from the owner, Jeff Quiggle of Harrodsburg, Kentucky. He also supplied a complete new Fatman Fab Mustang II front end, and a 9" Ford complete with ladder bars.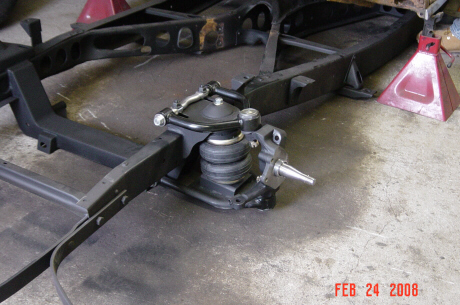 Here is the semi-finished front end complete with air bags and drop spindles. What you can't see is the complete installed rear suspension and C-notch.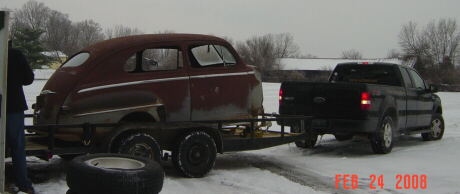 On this snowy day in February, Jeff delivered the body to the shop for assembly and to set up the motor and transmission mounts.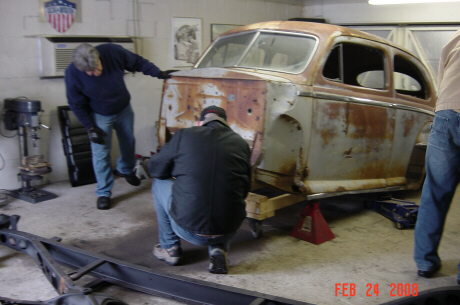 The body is now in the shop thanks to my good friends, Mark Ball and Rick Baker who came over to help. Even though it was a bare shell, that old iron is heavy.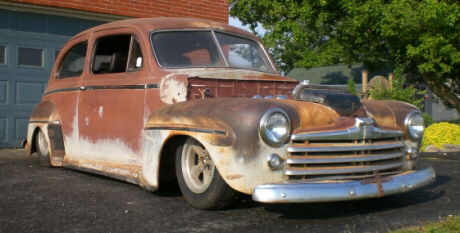 Here it is some months later, as Jeff was putting the finishing touches on the car.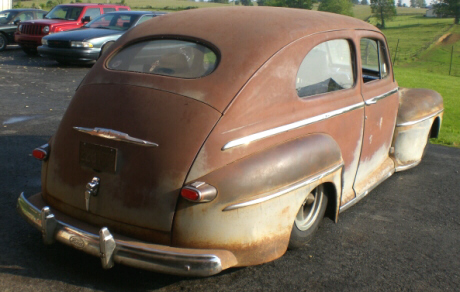 The body is in pristine "as found" condition.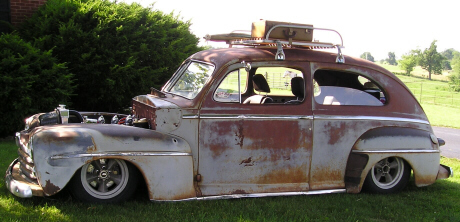 Jeff has been having a ball driving the wheels off this car!