1959 Chevy Tow Truck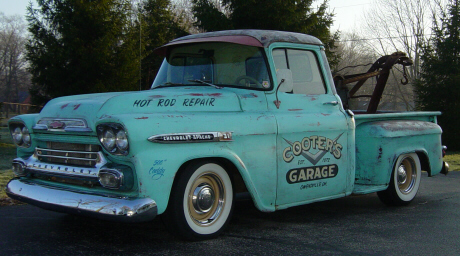 Rob "Cooter" Mullins is the owner of this very cool '59 Chevy Tow Truck. Not only does this truck look good, but it runs good due to the 500 ci Caddy motor under the hood.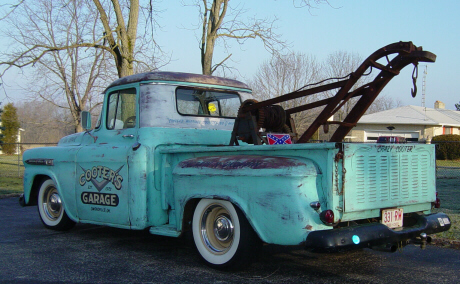 Rob wanted a better stance so he brought the truck to me for "the works".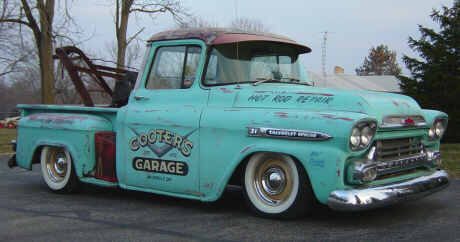 Now, this is more like it.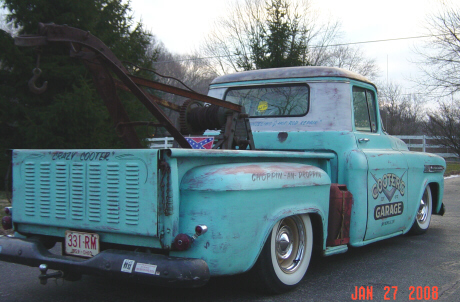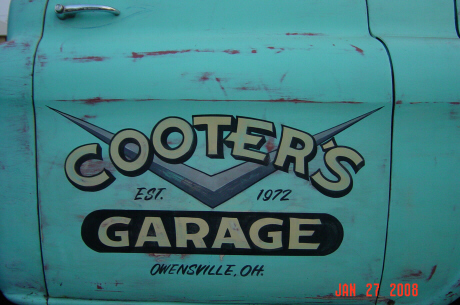 This is another vintage logo by Dan Shaw of Cincinnati, Ohio.