1954 Chevy Tow Truck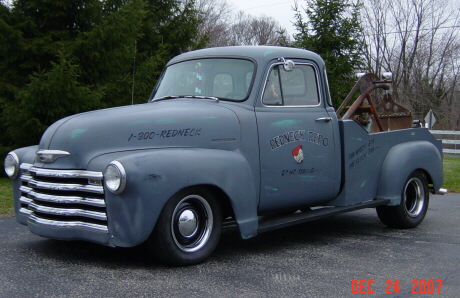 This very cool '54 Chevy tow truck is owned by Leonard Atkins of Owensville, Ohio. He delivered it to my shop on Christmas Eve 2007 in hopes that Santa would bring him a full air ride system.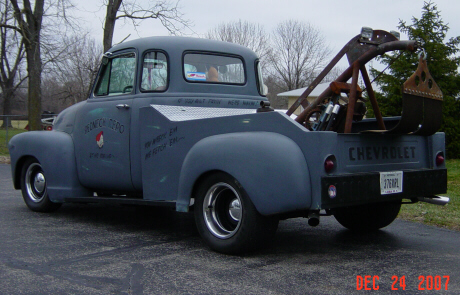 The bed is a real tow truck unit that has been highly modified to fit this cab and chassis. The work that went into it is fantastic!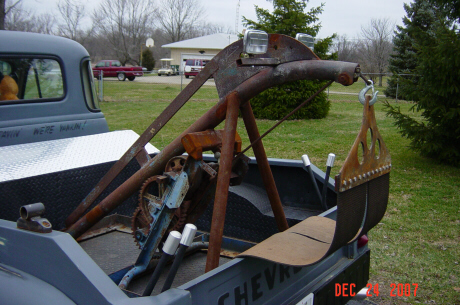 I'm not sure what this old boom came out of, but it fits like it was made for this truck.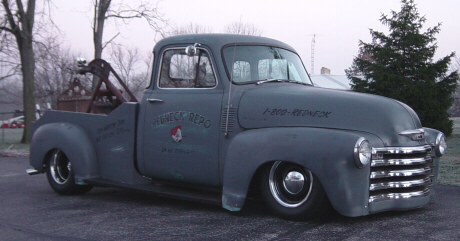 All tow trucks should have this stance.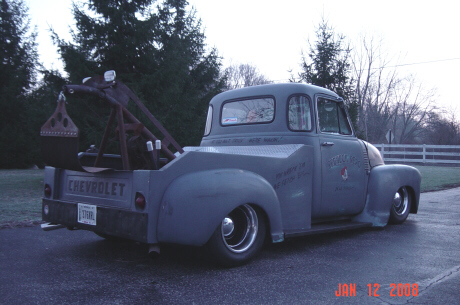 As good as this looks now...can you picture it converted to a dually with 16" wheels all the way around?