1966 Chevy II Wagon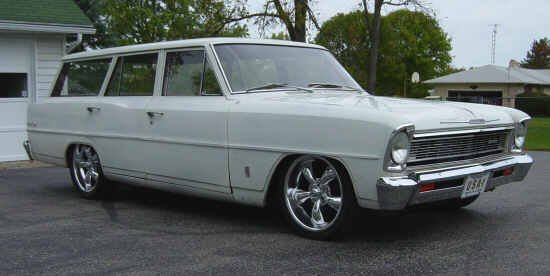 Danny Wilson of Indianapolis, Indiana brought this fine Chevy II wagon to me to be hacked. It is powered by a potent small block with a 4-speed which makes the car a blast to drive.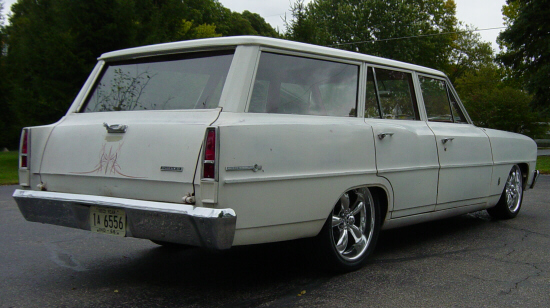 Danny added the 17" Coys Wheels and had the old skool pinstriping done. He had also lowered the car, and while it looked great, it was close to sitting on the snubbers so it wasn't suitable for his family to cruise in.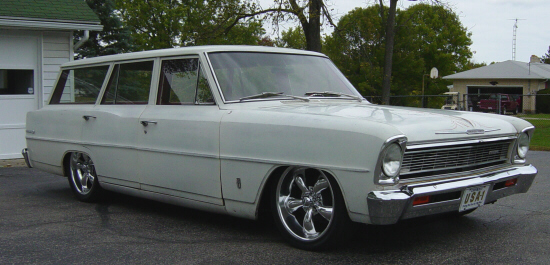 Now, with the air ride installed, Danny can slam it at the shows and still raise it to a reasonable ride height for comfortable family cruising.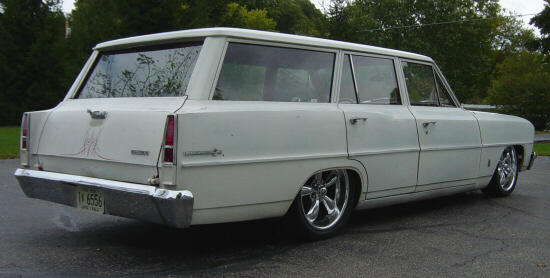 It's too bad I don't have any photos of this car showing how it looked when Danny bought it because it is totally different now.