1937 Chevy Pick Up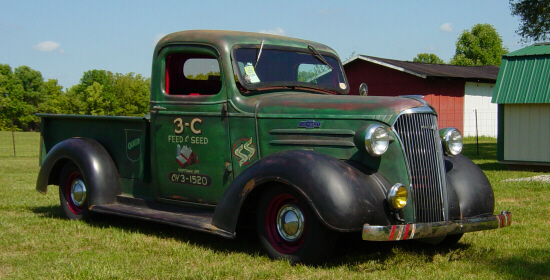 This very cool 1937 truck belongs to my good friend and good customer Neil Perkins of Lebanon, Ohio. When Neil bought the truck it was in grey primer. He added his own special faux finish paint technique to give it this perfectly patinaed look.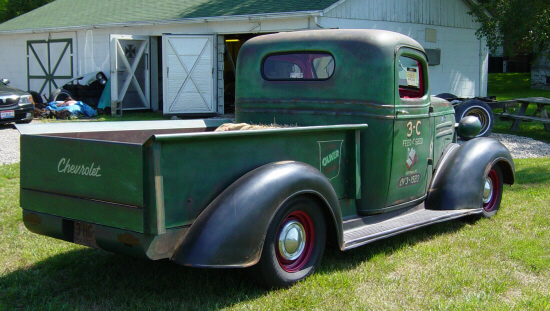 The previous owner mounted the body on a full S-10 frame including the V6 and transmission. As usual, it didn't sit low enough for Neil, so he brought it to me.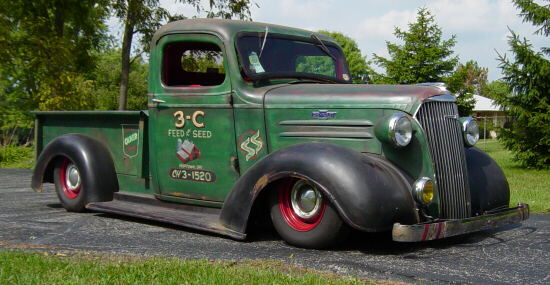 Here is how it looked after I installed full air ride and drop spindles up front.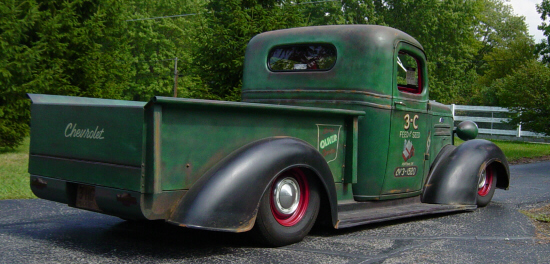 I absolutely love this truck! It's rare to see these old Chevy trucks tricked out like this one.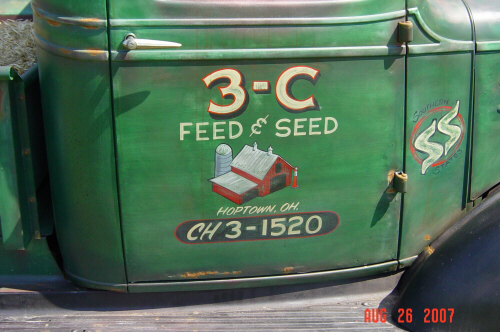 Dan Shaw of Cincinnati did the old style logo.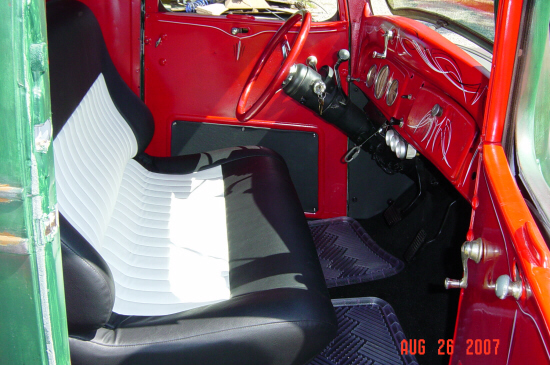 Neil detailed the interior.