1966 Chevy Suburban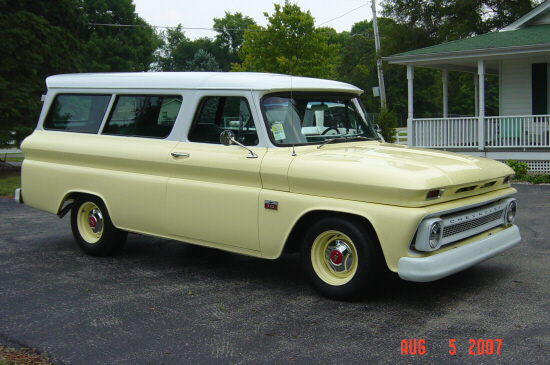 Dave Carter of Urbana, Ohio is the owner of this really cool Suburban. This one is about as clean as you will ever see.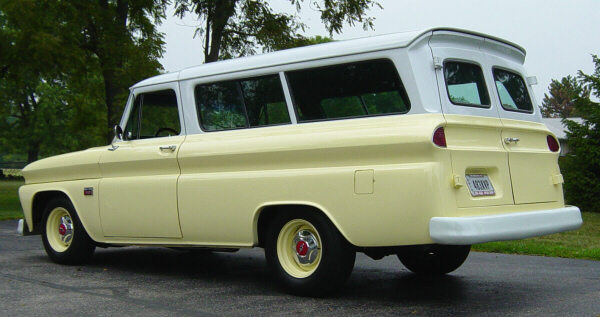 Dave had slightly lowered the Sub by cutting the coil springs, but it just wasn't low enough.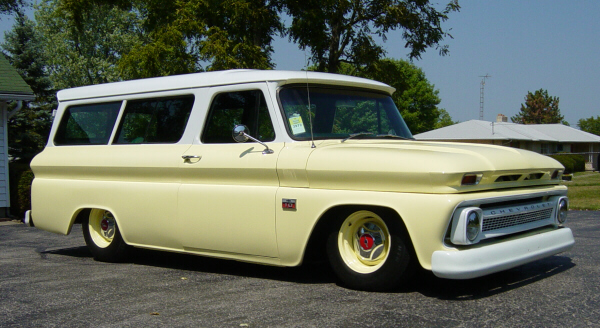 This is what he was after. I made it happen by installing a full air ride system along with stepping the front A-arms 2" and adding a 2" C-notch in the rear frame.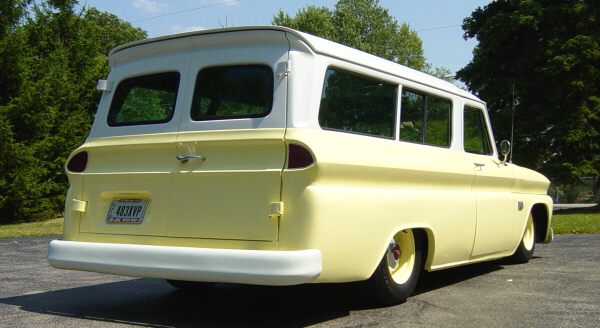 Now it has a very nice stance with a slight rake.