1952 Oldsmobile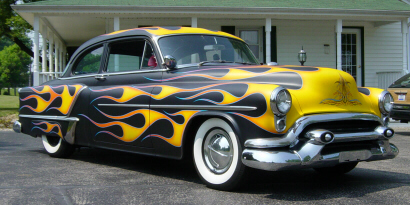 I've always had a soft spot for these 50's Oldsmobiles. This one belongs to Andy Ward of Middletown, Ohio.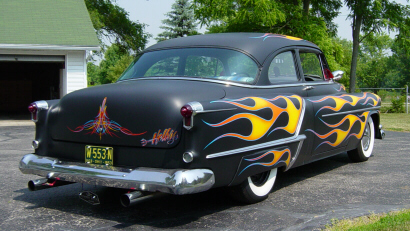 I love the old school treatment on this car. All it needed was the right stance, and that's where I come in.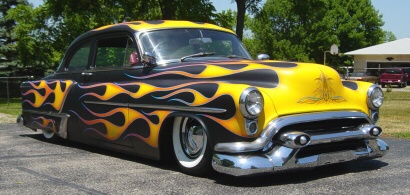 Andy wanted the car really low, so in addition to the full air ride treatment, I installed a set of Fatman Fab drop spindles up front...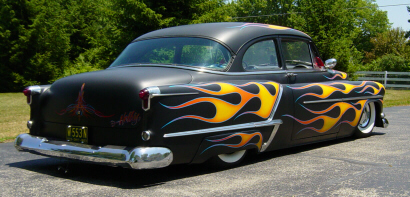 ...and for the rear, I C-notched the frame and installed a new raised drive shaft tunnel for clearance. You'll notice we had to loose the flame thrower pipes, but Andy later added Lake pipes.