1972 Chevrolet Suburban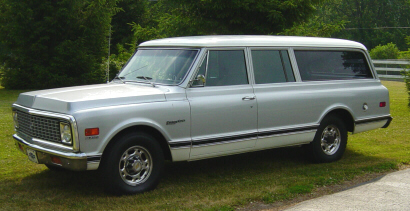 This native California 3/4 ton '72 Sub now belongs to Tom Trainer of Hamilton, Ohio. It has been updated with a crate small block and late model interior.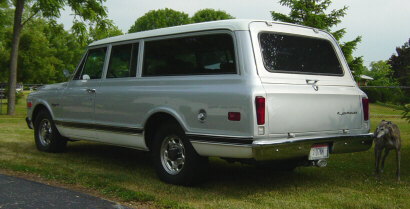 Tom found this for sale on the internet and had to have it. As you can imagine, it's a nice one.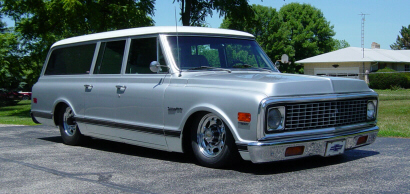 I have done air ride on 2 of Tom's previous cars. Apparently he was happy with my work, so he brought me this one to do the same.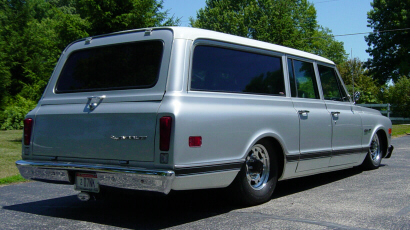 In addition to air ride, I also added drop spindles up front and 3 inch lowering blocks with a C-notch in the rear.