1966 Buick Skylark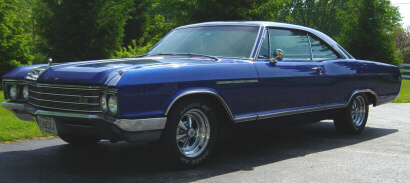 One of the best parts of my job is working on unique cars and this one fits the bill. This 1966 Buick belongs to Brian Syx from Vandalia, Ohio.

This car still has the working factory air and immaculate black interior. I even like the Cragar wheels, but Brian has plans for larger diameter more modern wheels.

Now with full air ride, it has the perfect stance. This reminds of of how "show cars" looked in the 1960's...

...so cool! It looks like it's doing 100 mph even though it's sitting still.