1959 Chevrolet Station Wagon
This '59 wagon belongs to Rick and Donna Dennis of Kokomo, Indiana.

Rick bought a complete air ride kit from Air Ride Technologies to install himself. Being a very busy paint and body man, he didn't have the time, so he brought the car and the kit to me.

You don't see many of these 2-door wagons and this is an especially nice one with a surprise under the hood.

Here is the car again, after the air ride installation.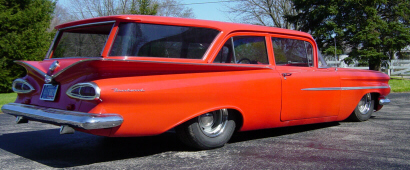 With my own custom air ride kit, I would have been able to bring the rear of the car even lower than this.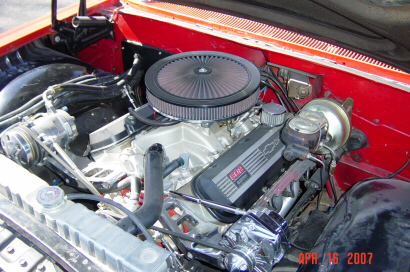 Here is the surprise. It's a crate 502/502 with AC. How's that for cool?